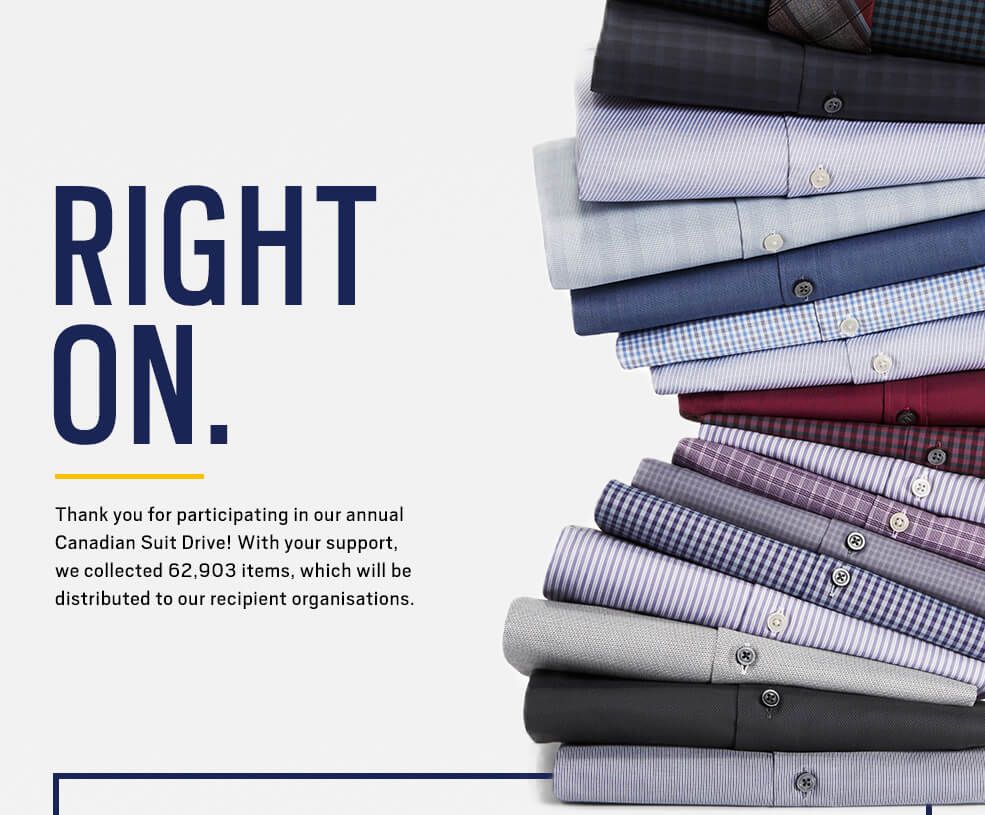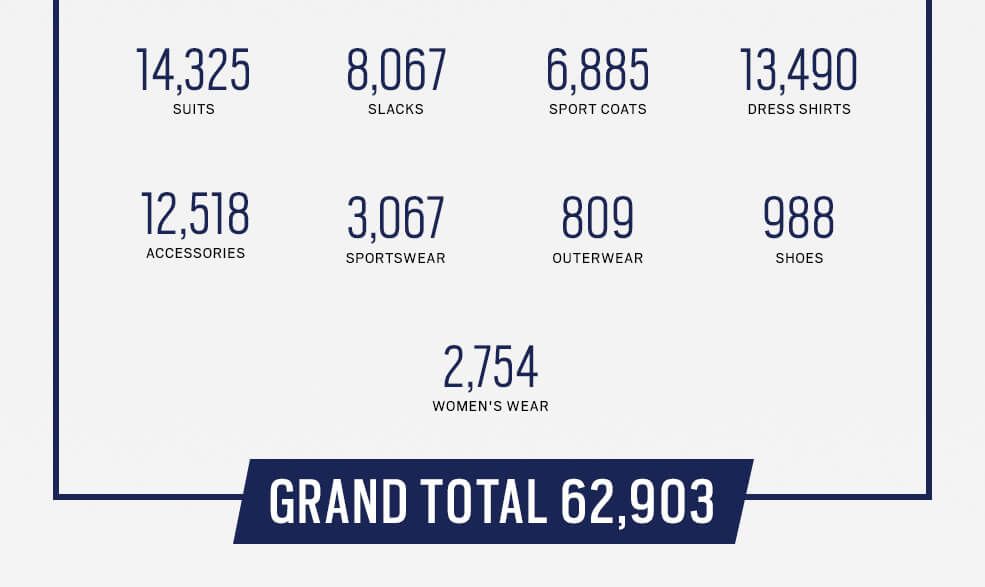 Right on.
Thank you for participating in our annual Canadian Suit Drive! With your support, we collected 62,903 items, which will be distributed to our recipient organisations
14,325 Suits
8,067 Slacks
6,885 Sport Coats
13,490 Dress Shirts
12,518 Accessories
3,067 Sportswear
809 Outerwear
988 Shoes
2,754 Women's Wear
Grand Total 62,903

GET INVOLVED
DONATE YOUR CLOTHING
Bring your gently used professional clothing to any Moores store July 1 - July 31.
Suits
Sport coats
Dress shirts
Jackets & outerwear
Ties & other accessories
Sweaters
Casual pants
Vests
Women's professional attire
Dress shoes
FIND A STORE
TALK TO YOUR EMPLOYER
There's strength in numbers. Ask coworkers to clean out their closets. Hold a competition! Reach out to your HR department about organising a suit drive at your company.
(We can even provide custom flyers.)
LEARN MORE