GIVE A SUIT. CHANGE A LIFE
The Canadian Suit Drive assists at-risk men and women who want to join the workforce. Donate your gently used professional attire and help them get a second chance.
SEMIU BAMS
"This was the beginning of many good things for me, I was introduced to how the financial sector works and given the tools I needed to set me up for success."
EVERY SUIT HAS A STORY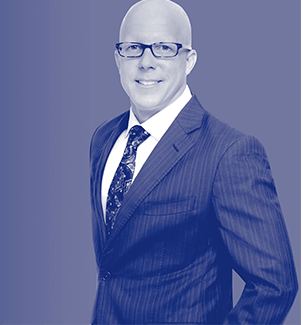 Meet Eric.
Canadian Suit Drive Recipient
After completing Teachers College, Eric realized he had an opportunity to re-establish himself, his look, and his confidence. Knowing his credentials had the power to open up a slew of opportunities for him, he was excited about what lay ahead, but paying for schooling meant that he did not have the needed funds for up-to-date, professional attire. Knowing how much emphasis is placed on making the best first impression, Eric approached CSD partner Dress For Success for support. Now, with a great career ahead of him, Eric is embracing his future full-tilt and reminds himself that "It's okay to ask for help." He looks forward to passing it on in the future.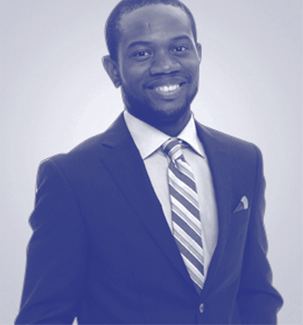 Meet Chris.
Canadian Suit Drive Recipient
During high school, Chris faced tough times and made some bad decisions. A social worker encouraged him to turn his life around, finish high school and pursue something he loved. Turning his attention away from the wrong crowds, Chris threw himself into his schooling and then went on to college, determined to study fashion and design. Now he's armed with a confident attitude; he says that the way he dresses is a huge change and he loves himself more. He believes he belongs in a business environment, a place where people respect him. For Chris, the Moores Canadian Suit Drive was a life-changing experience.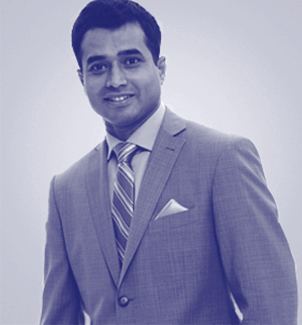 Meet Mahmud.
Canadian Suit Drive Recipient
After moving to Canada in September of last year from Bangladesh, Mahmud says he found everything more expensive than he expected. Like many newcomers to Canada, he didn't anticipate the sizeable costs of rent, food and travel. Even with a master's degree in Financial Economics and an MBA in Marketing, Mahmud found entering the workforce a challenge. Harnessing his ever-positive attitude, Mahmud reached out to the Canadian Suit Drive program via Dress For Success, and was able to get every wardrobe item he needed to make a great first impression. Mahmud is now working successfully in his chosen industry and says the program definitely helped him achieve his career goals.
OUR PARTNERSHIPS
75 LOCAL RECIPIENT ORGANISATIONS
Our recipient organisations are the engines of the Canadian Suit Drive. We rely on them to make sure that all of your donations end up directly helping men and women in need.
INTERESTED IN WORKING WITH US?
If you would like to partner with us in the future, we would love to hear from you. Please read over the following criteria to see if you might be a good fit:
Organisation's mission includes job readiness and skills training programs for disadvantages young and adult men in need
Organised clothing closet area to securely store clothing
Reliable transportation to pick up clothing from Moores store location(s) as requested
Volunteer staff to sort the donations (about 60-70% of donated clothing is usable)
Interested in becoming one of our recipient organisations? Contact us for program details.