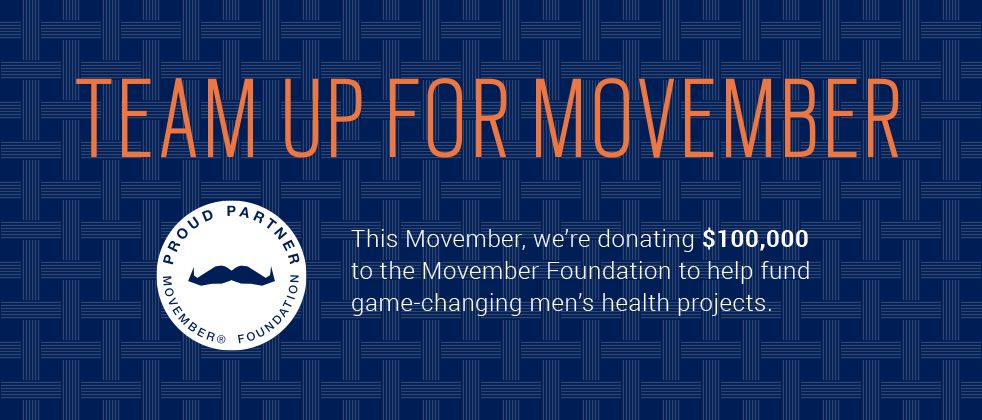 TEAM UP FOR MOVEMBER
This Movember, we're donating $100,000 to the Movember Foundation to help fund game-changing men's heath projects.
Why Movember?
The Movember Foundation is dedicated to helping men live longer lives by tackling the biggest health issues facing men:
prostate cancer, testicular cancer, mental health and suicide prevention.
1 in 8 men will be diagnosed
with prostate cancer
in their lifetime.
3 out of 4 suicides
are men.
Testicular cancer is the most
common cancer in young men
aged 15-34 years.
Together, we can change the numbers for men everywhere.
Learn more about the November Foundation and join the movement.
MOVEMBER STARTS NOVEMBER 1.